Award-Winning Cancer Researcher Gives Back to Alma Mater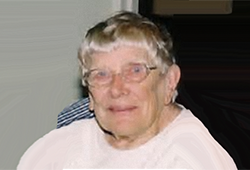 As a young girl, Elizabeth Weisburger, PhD, was asked the question, "What do you want to be when you grow up?"
"I want to go to college," she recalls saying. "People would laugh and laugh and say, 'You'll just get married.'"
Weisburger, now 92, not only attended college, but earned her PhD in organic chemistry from the University of Cincinnati. She became a noted chemist, working for the National Cancer Institute for nearly 40 years and receiving multiple awards for her research in carcinogenesis, carcinogen activity and the dangers of chemotherapy drugs.
"... a real-life medical sleuth, world-renowned for her research in chemical carcinogenesis."
Notable Women in the Physical Sciences: A Biographical Dictionary
"I studied hard to receive number of scholarships to help with my education," Weisburger says.
To pay it forward, Weisburger established a charitable gift annuity to benefit the Department of Chemistry at the UC College of Arts and Sciences. Gift annuities are among the most popular planned gifts, providing donors with a lifetime of fixed income. Weisburger hopes her gift will benefit other students pursuing their dreams.
"It was important for me to help others get an education, because I received help," she explains.
Weisburger has fond memories from her time as a graduate assistant-and later PhD candidate-at UC. She remembers using the same lab bench as Benadryl inventor George Rieveschl, PhD. Even the not-so-great memories are fondly recalled.
"I always think about this," Weisburger laughs. "I was an assistant in the organic chemistry lab for summer school. Before we did a lab session, I remember telling a student, 'Do not pour water into hot sulfuric acid.' Of course, the woman did just that. I think the ceiling turned a bit brown."
Today, Weisburger is happily retired, living in Rockville, Maryland. She has three children and four grandchildren. She plans to continue to give back because "it's the right thing to do."